Last updated on August 7th, 2023
ACH Payment
When two financial institutions exchange funds electronically using the Automated Clearing House network, the transaction is called an ACH transfer. It is one of the safest and most regularly used deposit options at legitimate online casinos in the United States. In this review, we'll discuss the online gambling establishments that accept this form of payment and how to use it. Consequently, we advise that you read this post to the end.
Which Online Casino in New Jersey Offer ACH
The high approval rate for ACH deposits at regulated New Jersey online gambling sites makes it a popular choice among gamblers. It's a safe and confidential way to conduct business. Below are our recommended gambling operators that accept ACH:
Unibet Sportsbook and Casino: Unibet Casino and Sportsbook is quite reputable in the online betting world. It's an excellent option among online punters because of the company's long history of operating sportsbooks and casinos. The program they developed was meant to enhance gamers' experiences, and it did just that. You can use your favorite payment method, ACH, to have access to gaming content via their app whenever and wherever you like.
Bet365 NJ: Established in 2000, Bet365 is a reliable UK-based online sportsbook. They are also active in some parts of the United States, including New Jersey, in addition to the United Kingdom. Bettors whose chosen payment method is ACH may find the online sports betting platform to be a good option. Bet365 is licensed by the British Gambling Commission, so you can be confident in the site's fairness and safety.
Caesars Casino & Sportsbook: The gaming options at Caesars Casino & Sportsbook are popular among players who prefer ACH as their preferred payment method. This renowned online casino has a wide variety of games available, including titles from a number of industry leaders.
BetMGM NJ: The BetMGM app is a popular choice for online betting thanks to its sleek interface and straightforward navigation. Their app provides access to every one of their games, from slot machines to blackjack and baccarat. From their payment option, select the mode of payment that you prefer; ACH, and play your favorite game.
Golden Nugget Casino: There is no better place to try your luck than at Golden Nugget Casino, which has become a worldwide phenomenon over the years. There is a direct correlation between their current success and the availability of games made by certain market giants. Payment methods at Golden Nuggets include ACH and many others.
PointsBet NJ: With offices in New Jersey, PointsBet is a reliable online sportsbook that serves customers nationwide. Some of the areas they operate in include Virginia, West Virginia, Pennsylvania, Indiana, Kansas, Michigan, and Colorado. PointsBet's library of games covers a wide range of sports, from soccer and basketball to surfing and darts. This means that gamblers using any payment method, especially ACH, will have access to the site's features.
Which Online Sportsbook in New Jersey Offer ACH
Very tempting odds
Great streaming platform and service
Big offers for new bettors joining
One of the best platform interface
Fast bets settling
One of the best customers service
Not enough bonus for the existing players
Some accounts got limited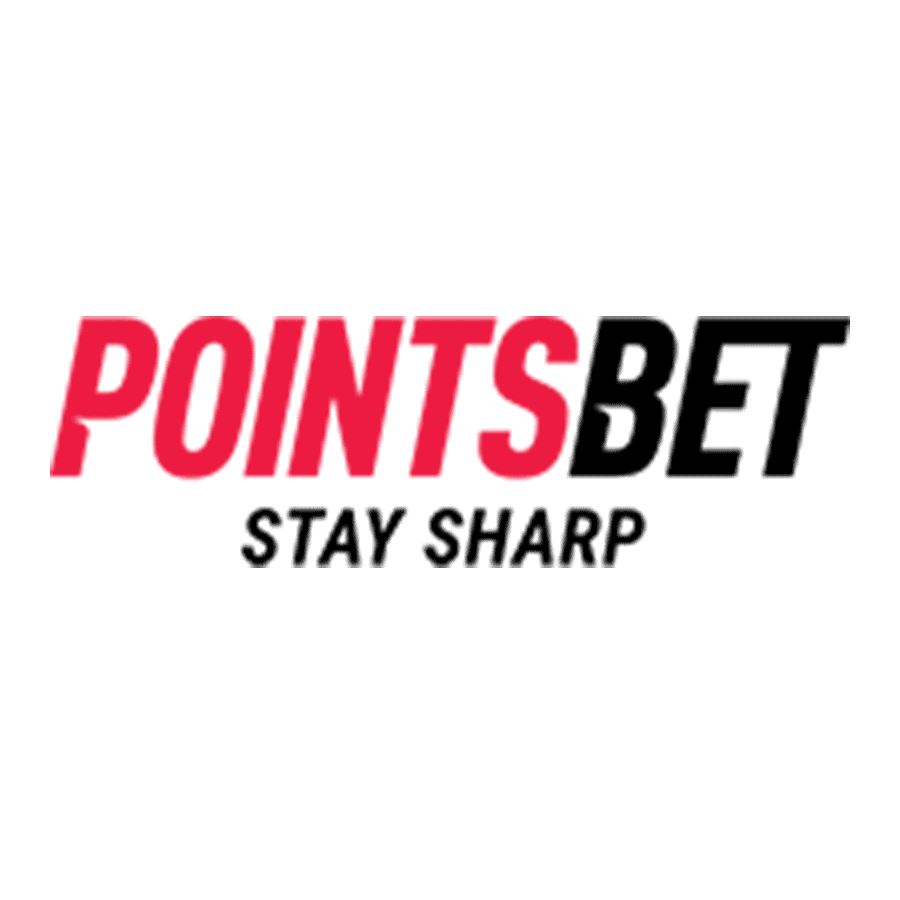 Offers unique wagering types not found elsewhere
User-friendly app
Wide range of bonuses for customers
Excellent customer service
Does not offer live streaming
Possibility of losing more than your initial wager
No opportunity for round robins or teasers
How we can Deposit Money in ACH
The specifics of how to send money using an e-check from one online casino to another vary depending on the e-check services used. The steps you can take to make a real money deposit using ACH electronic checks are outlined below. Register with a reputable casino: Join a well-known betting site and create an account with them. Make a deposit: Once you're done creating the account, locate the "Cashier section."  Click "Deposit," and then choose your preferred method of payment, ACH. Specify the amount you want to deposit. You'll be asked for your bank account and routing number if it happens to be your first time making an ACH e-check transfer. Some of the information that will be asked for includes:
Your bank's routing number, which can be found on the bottom left of your paper checks.
 Your account number will be asked as well. This can be found immediately to the right of the routing number. If you don't have a paper check handy, you can get these numbers from your bank's online banking or by calling customer service.
Finalize your transaction: To finish making your deposit, click the "Continue" or "Deposit" button. Before you can move on, you may have to agree to the terms and conditions of the ACH e-check provider. In a few seconds, you'll have money in your online gambling account.
How we can Withdraw Money in ACH
ACH is a very easy and straightfoward payment option to use. To cash out from an online casino that accepts ACH, just do as follows:
Make a request: Access the cashier by selecting the "Deposit" tab from the main menu.
Now, proceed to the payment section, and enter the amount of money you wish to withdraw.
Choose your preferred method of payment, ACH electronic check.
Confirm details and receive funds: Make sure the bank account you list is in your name and is currently active before you fill out the form. The bank must be located in the United States, as you can only process domestic transfers. Once all the information is verified, click Submit and wait for the transaction to be processed. It important that you verify information as soon as possible to avoid being a victim of fraud or identity theft. That way, you won't have to worry about any payment delays. Withdrawal times are often estimated to take anywhere from two to five business days on average.
What we should know about ACH
Minimal verification is required for ACH e-check transfers. However, this depends on the betting site, the ACH payment system, and whether the transfer is a withdrawal or not. When making a first withdrawal request, some casinos may ask for identification documents like a canceled check or recent bank statement. You may find these regulations detailed on the cashier page of your preferred online casino. Alternatively, the casino may get in touch with you for further verification once you have submitted the withdrawal request.